The Ultimate Customizable Smart Heating Jacket
By viralsumo - 12:18 AM
Set your desired temperature, choose where you want the heat and let the jacket do the rest.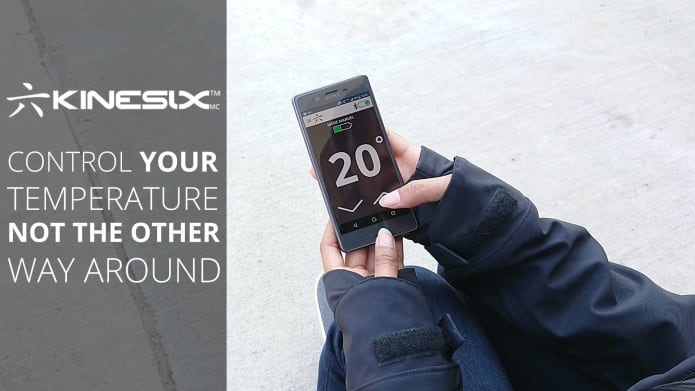 This 4-season jacket is the Ultimate Smart Heating Jacket to keep you warm and dry, no matter what you do, where you are and no matter the weather! Set your desired temperature and let the heating system adapt automatically the heat globally or locally. This jacket is made with a waterproof, windproof and breathable fabric. With this Smart Heating Jacket, you won't need another one!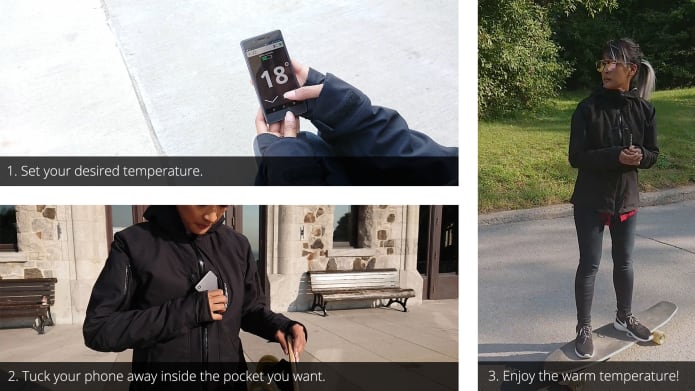 With the ThermoSmart™ jacket, while you are active the jacket will not produce any heat because your body already produces it. But as soon as you stop, the system starts heating you up to keep you WARM and DRY.
Plus, the thermal sensors inside the jacket are making sure each part of your upper body is staying warm, then as soon as a thermal sensor reads a temperature inferior to the one you set, this specific part in the jacket will heat up automatically.
Imagine having a thermostat, like in your house, in your jacket and each heating element is an independent room. That's how simple and smart our system is. No need to worry about the weather, just enjoy what you are doing.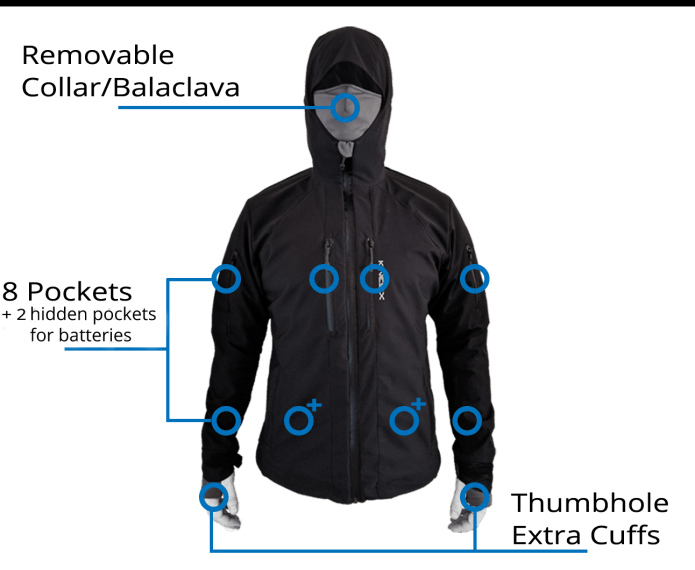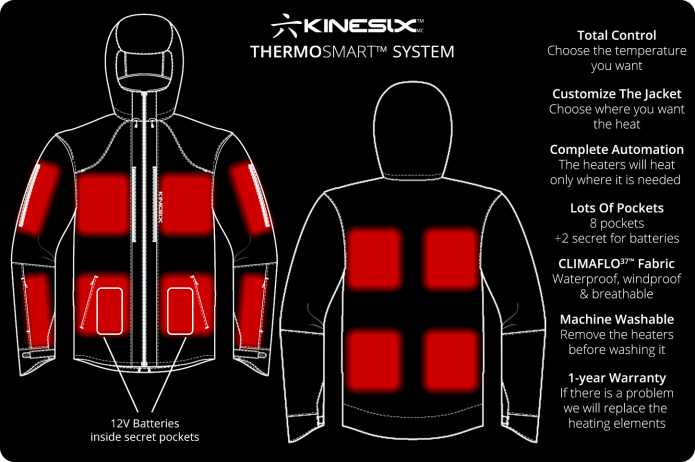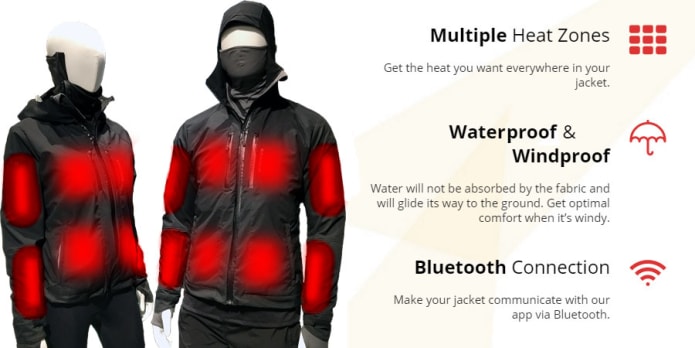 WHAT WE HAVE ACCOMPLISHED SO FAR
The jacket:
Both Men & Women's version are done. We have right now a men's jacket in size Medium and a women's jacket in size Small.
The patterns of each size (XS to 2XL) for each version need to be digitalized for the manufacture to cut the fabric with a laser-cutting machine.
The ClimaFlo fabric is made here in Montréal, Canada and the manufacture is ready to provide us the quantity we need as well as the color we want. This is perfect for us, because we can control the quality of the product.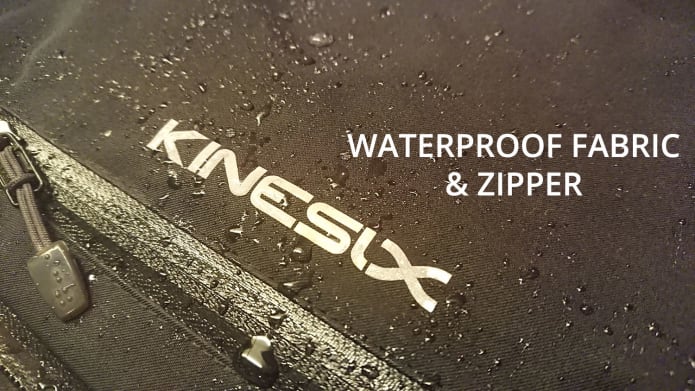 The electronics (for visuals, visit the Prototype Gallery):
We used open source electronics to create the software able to manage the heat depending on the desired temperature set by the user.
We already created the mobile app with the automatic mode, meaning every time the app open, there is 2 temperature displayed; the bigger temperature is the average-real time temperature and the smaller temperature is the desired temperature which needs to be set.
We calculated the battery's capacity according to the 12 heaters based on their maximum consumption. That is why we need a set of 2 batteries to prevent having a huge and uncomfortable battery which would be the opposite of what we are promoting right now.
We already have our list of components and manufacturers ready to create our own electronics board according our specific needs.