Valsfer Grasslamp - Desktop Garden & Light
By viralsumo - 8:27 PM
A Modern Green Desktop Garden and Light
Spruce up your desk with Grasslamp that serves to keep your work or living space bright, while adding a touch more nature to your life.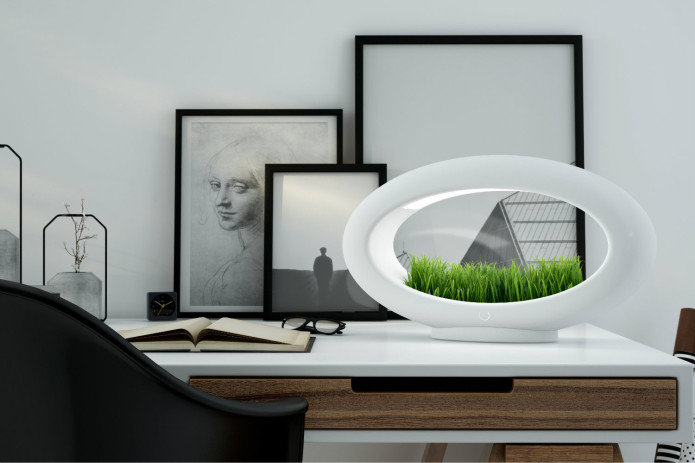 This unique combination of interior decor and award winning design features a graceful glowing light and a compact luxuriant grass garden. The grass alone produces up to 33% of your daily needed oxygen with just a couple sprays of water a day, and all without the mess of adding soil. It vegetates just 15 days to grow completely with hydroponic technology.
The Grasslamp grows up to 40 different micro-greens including wheatgrass, micro-salads, and edible flowers. If you have cat, you know how important it is for your cat to always have access to fresh grass.
Awards
"The Best Design Award" of Berlin Industrial Design
The Design and Design Award
LESS IS MORE
Embracing Simplicity for a Healthy Planet, a Caring Economy and Lasting Happiness, this Grasslamp lets you grow plants using only water and LED light, no soil is needed. We realized early on in development that ease of clean and effectiveness were the two most important things. Grasslamp, perfectly integrated the idea of European Environmental friendly and stylish aesthetics together.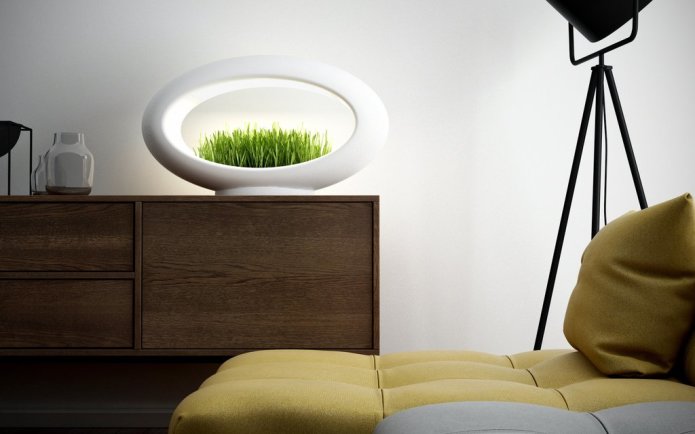 A NEW WAY TO PLANT
With brilliant Eco-tech, The Grasslamp can foster fresh grass easily without any sunshine or soil but only a set of LED lights in any circumstances. From now on, traditional plant cultivation has been changed.You don't have to worry about making dirts in the office, living room, kitchen or bedroom when replacing soil for plants any more. The Grasslamp makes everything is becoming so peaceful and so clear.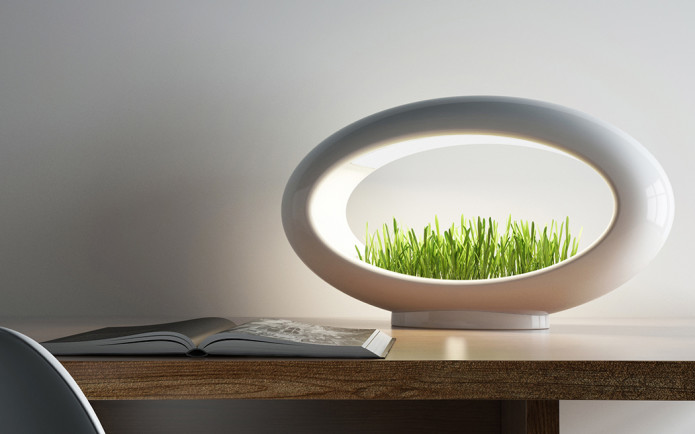 NATURE IN YOUR HOUSEHOLD
The pet-friendly Grasslamp provides pure inner balance and would give a close connection with nature. This kind of product is very suitable for families. Children would love to play with the Grasslamp and would provide parents a way of teaching children how to grow nature in their own household.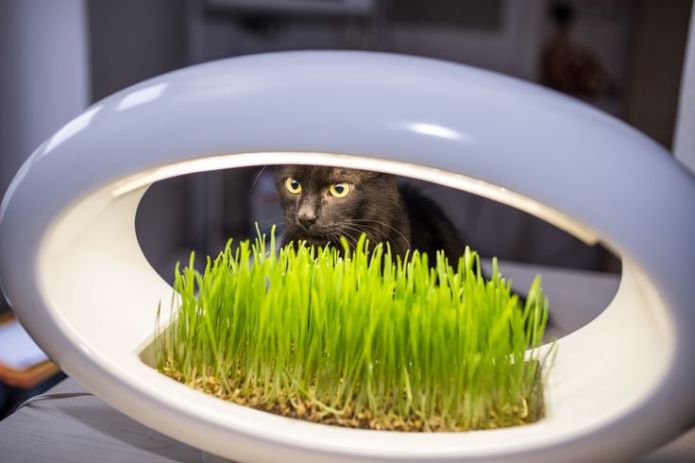 FAQ's
Do I still need to put this under the sunlight from time to time?
There is no need for sunlight. The LED lights basically do the job.
Do I need to use soil to plant the grass?
You don't have to use soil. You basically just lay down the seeds on the bed and let the LED lights help in cultivation. This is very ideal indoors since it won't be messy to maintain it.
Can you grow something else besides grass in it?
Yes, technically, you can. However, please keep in mind there is a panel with holes placed on top of the bed in which the grass can grow through. If the leaves of the plant you grow are larger than that, it won't be able to go through. Anyway, alternatively, you can choose not to place that panel, so there won't be any hindrance.
Dimensions
Diameter: 26 x 8 x 17 Inch (660 x 208 x 430 mm)
Care